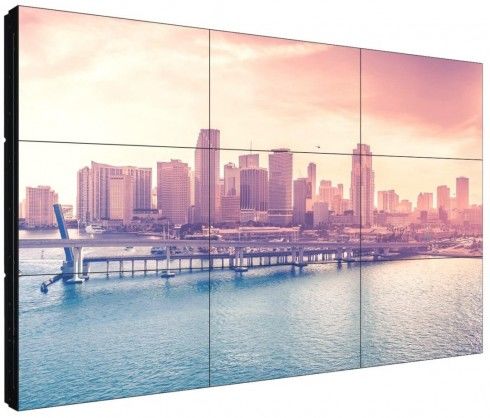 Impress your audience
An eye-catching video wall helps advertise products and services in places where they are stored. Video walls create new experience connected with the clients' contact with the brand message, which may constitute one of the key components of creating a favorable business environment. You need to remember that a video wall is composed of various smaller screens. They can differ in the level of brightness, light, color, etc. This problem with homogeneity may cause negative feelings connected with the brand. If you want to impress your customers with a video wall, you need to know a few things. You need to use screens with ultra-thin frames and very high image quality. Thanks to that you may be sure that you will create positive visual experience, which will make a stronger impression on customers.
Basic informations
about Video Walls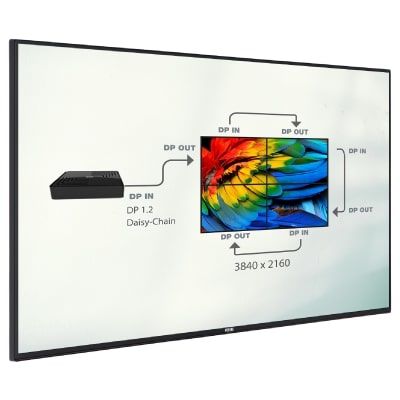 Daisy Chain
Professional screens are made for video walls with DisplayPort service and HDMI inputs. Thanks to the DaisyChain function we may easily connect screens with each other and build a video wall. For that we do not need any additional devices or software. The screen software will calibrate the picture and show it on the video wall in an adequate resolution and high quality.
Ultra-thin frames
Typically, professional screens for video walls have ultra-thin frames (from 3,8 to even 1,8 mm). Thanks to seamless advertising screens we can display a high quality picture with a minimal loss of advertising surface. Reducing the gap between screens to minimum by using the seamless advertising monitors, we can create a picture with minimal gaps. Thanks to that we may create good atmosphere in the point of sale and increase customer experience.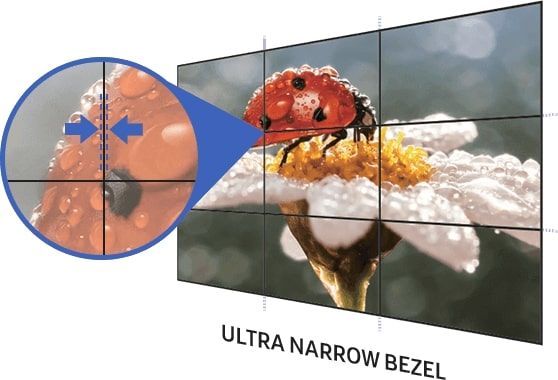 IPS Panel
An IPS panel presents one of the clearest pictures in vertical or horizontal orientation, without the quality loss. An IPS guarantees also a perfect visibility at almost all angles. Even at ultra-wide angle of 178 degrees, the panel displays an accurate, high quality picture.
High quality
Professional panels for video walls (seamless advertising screens) have an antireflective coating, which ensures appropriate visibility even when pointing a powerful light source on a screen. The recommended brightness of an advertising video wall screen for this type of installation is 700 cd. Panels for video walls constitute also an extremely high contrast.
Long lifespan of panels
Professional video walls are adapted for excessive working hours. They are equipped with the so called pixel-shifting, which protects the screen from displaying the same pixel. Panels must also be resistant to heat and be able to dissipate this heat. Otherwise, the quality and smoothness of a picture may be limited. Many businesses require long working hours. Therefore, video walls have been designed in such a way that they could meet these requirements. Especially in such cases the video walls constitute a great benefit.
Proposed

advertising monitors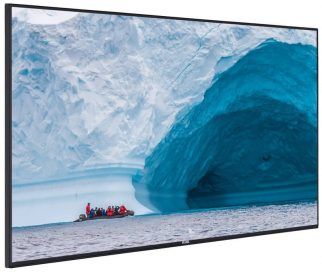 Brightness: 350 - 2500 cd
Work Mode: 24/7
Resolution: Full HD
Orientation: Horizontal/Vertical
Frame: 10 mm
Usage: indoors, shop window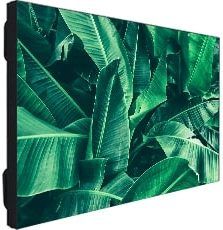 Brightness: 500-700 cd
Work Mode: 24/7
Orientation: Full HD
Orientacja: Horizontal/Vertical
Frame: 1,8 - 3,8 mm
Usage: indoors, shop window
How does it
work in practice?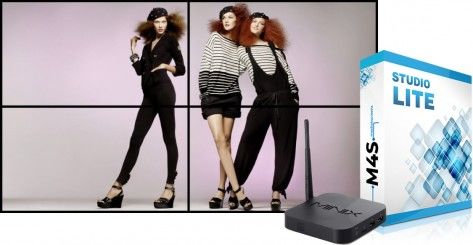 Budget videowall 2×2 43″
Package composition:
1. Professional advertising VESTEL monitor x 4
2. Windows 10 Player
3. One-year Studio Lite subscription
4. Cables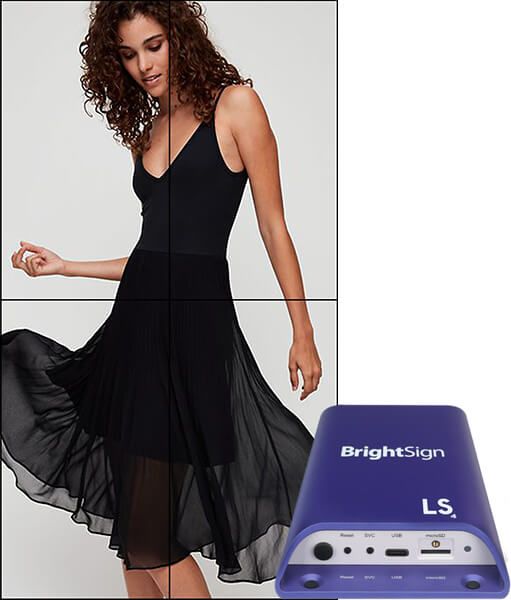 Reference videowall 2×2 55″
Package composition:
1. Professional advertising VESTEL monitor x4
2. Brightsign Player x4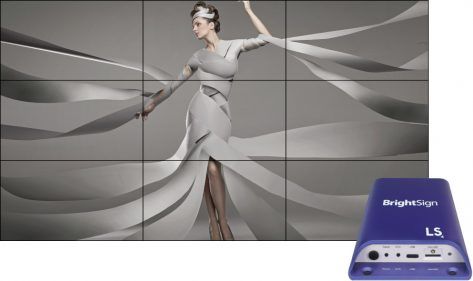 Reference Videowall 3×3 55″
Package composition:
1. Professional advertising VESTEL monitor x 9
2. Brightsign Player x 9
3. Cables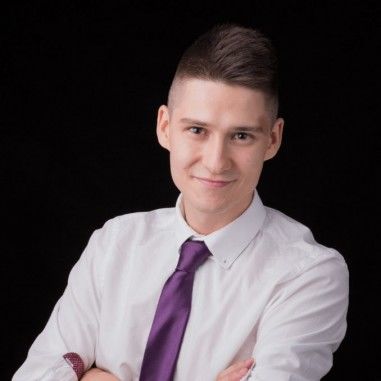 collaboration
In the case of collaboration, please contact:
Paul Ardziński
Network Development Manager
28 Great James St
Holborn, London