FREQUENTLY ASKED
questions
What do I need Digital Signage for?
Each industry has its own attributes, thanks to which it can use Digital Signage in various ways. Several common benefits can be identified:
a. It allows for faster communication with the client, so That information in your facility can post at any time in a matter of minutes, THUS avoiding the printing and distribution of paper materials.
b. Increases control over communications in the facility because it It allows you monitor the contents of the level of control in any place where the screen is installed. With this you can be sure That the message gets to your customer. Thereby exclude Situations In Which the employees in your store does not hanged advertising materials at the right time or not they took off. Not to mention also the entire logistics supply of materials These are the shops.
c. A well-designed installation DS allows you this Increase sales through Adapting presentations and content for a specific audience, in the right place and the right time.
d. It also lets you save money by Eliminating printed materials and all costs associated with them.
e. The screens also give greater possibilities of correcting mistakes. If a mistake is detected it can be changed in minutes. Involve printed errors and much greater Consequences.
f. When installing the screens in your store you have the chance to react this competition. If you're battling with the price of a competitor, you can change its offer in a few minutes and give you an immediate advantage.
g. The property features a LCD or LED screens look more modern and induces a positive experience for customers, there is also a clear signal that him and the industry That want to develop and set trends.
h. Due to the nature of the medium can convey your message in an attractive way, the screen lights so attracts more attention and can transmit video content is compared static posters.
i. The advantages With can be summed up in 3 (phrases?): Increased sales, cost reduction, full control.
I don't have time to handle the entire installation of advertising displays.
The monitors are positioned so as not to involve employees in their work. The system can be directly operated by us. If you do not have time, we take care of all the operations so that you may focus solely on your business.
I would like to have such monitors, but keeping them on all the time is impossible.
The monitors have built-in on / off schedules. You or your employees do not have to control them at all.
Is mounting an advertising display difficult?
By choosing our company and plug & play assembly you get a fully configured set with mounting brackets. You need 2 people, 4 wall plugs, a screwdriver and 30 minutes spare time. Installing one monitor is no different from mounting the TV in the living room.
I don't have time to mount advertising displays.
Not a problem – we have our engineers who will install the monitor in your facility.
Advertising display? I can install a regular TV from the store.
At first glance, a professional display looks just like a regular TV, but in reality it is a completely different product. The city SUV also has 4-wheel drive and the engine, however, it is impossible to drive in an off-road rally like a special car that is prepared for it. We invite you to our blog article, where we discuss this comprehensively.
I would like to have displays, but I don't have videos or a graphic.
We provide graphic services that can create animations or static boards for advertising displays tailored to your needs. You do not need a graphic team to benefit by advertising displays.
What if I want to immediately put a special on the monitors, having no video prepared?
You have the option of using the product application, which allows you to create a simple ad in less than a minute without graphic designing and IT skills.
I do not want the customers to be constantly bombarded by the advertising materials.
In addition to advertising, we can provide neutral content such as NEWS bar, sports news / showbiz and local or nationwide weather. Therefore advertising displays can create a kind of consumer television.
What if something breaks down?
We are able to solve 90% of defects remotely, if the failure requires more serious intervention, we send our engineers over to solve the problem.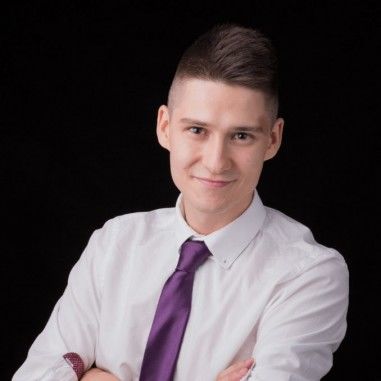 collaboration
In the case of collaboration, please contact:
Paul Ardziński
Network Development Manager
28 Great James St
Holborn, London