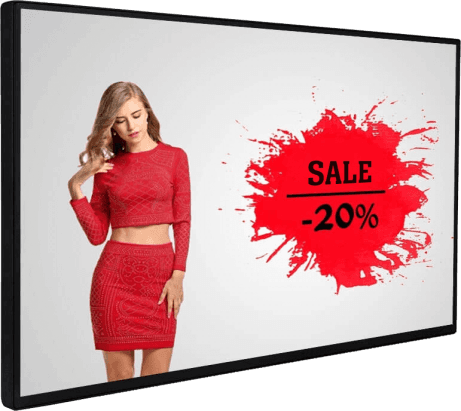 Positive experience during shopping
Point of sale, i.e. the moment when a customer meets a product, verifies the efforts linked to product lunch. In a point of sale we make about 80% of purchase decisions. In order to fully seize the opportunities in a point of sale, sellers improve communication around both the product and the point of sale. There are numerous advertising, visual and promotional opportunities, whose aim is to increase positive experience during shopping.
why you should choose
our screens?
Engagement
Advertising screens help engage customers visually and provide useful information.
Universality
In order to attract customers, advertising screens may be presented outside the shop area.
Consistency
Advertising screens which harmonize with other means of communication in a shop help increase attractiveness in the facility.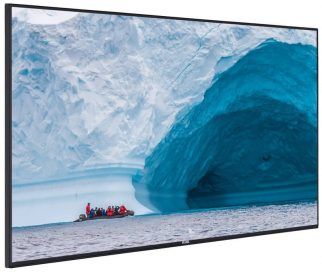 Brightness: 350 - 400 cd
Work Mode: 16-24/7
Orientation: Full HD
Orientacja: Horizontal
Available sizes: 24" - 55"
Usage: indoors, normal lighting
Monitors with increased brightness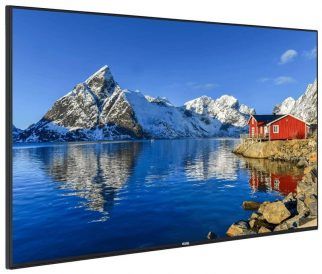 Brightness: 500-700 cd
Work Mode: 24/7
Resolution: Full HD
Orientation: Horizontal/Vertical
Available sizes: 43" - 55"
Usage: indoors, in intensely illuminated places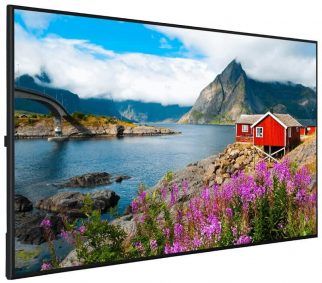 Brightness: 400 - 1000 cd
Work Mode: 24/7
Resolution: 4K
Orientation: Horizontal/Vertical
Available sizes: 64" - 98"
Usage: indoors
Monitors with high 2500 cd brightness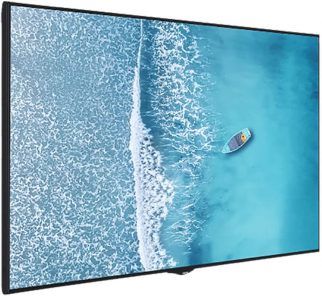 Brightness: 2500 cd
Work Mode: 24/7
Resolution: Full HD
Orientation: Horizontal/Vertical
Available sizes: 55" - 75"
Usage: outward facing shop windows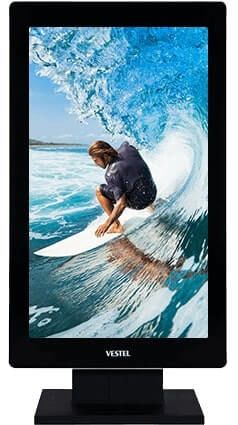 Brightness: 900 - 2500 cd
Work Mode: 24/7
Resolution: Full HD
Orientation: Vertical
Available sizes: 65"
Usage: indoors and outdoors
How to configure Localscreens' advertising screen?
Buy a screen that meets your requirements.
2. Buy our Miniplayer with a configured software.
3. Connect our Miniplayer to an advertising screen.
4. Inform your customers about discounts and other stuff.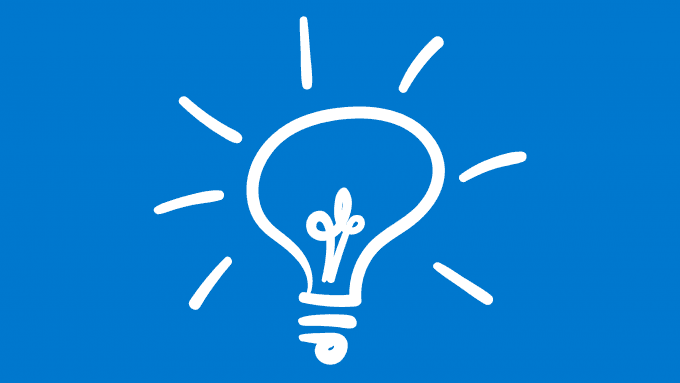 Advertising
screens
Digital Signage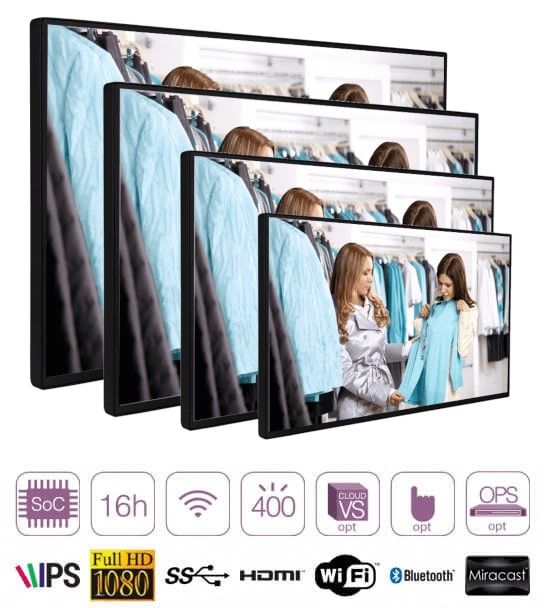 Popular sizes produced:
32", 43", 49'', 55'', 65'', 75'', 85'', 98''
When building your own network of advertising media you need to take numerous important parameters of advertising screens into consideration. These are e.g. appropriate brightness (from 300 cd to 2500 cd), work mode (16/7 or 24/7), viewing angles, built-in viewing schedules and manufacturer's warranty.
Brightness
300 – 2500 cd
Popular producers have advertising screens with 300-2500 cd brightness parameter. Localscreens recommends at least 400 cd in case of indoor installations, 700 cd for outdoor installations, where the screen is observed from a large distances and 2500 cd if we want the advertising message to be sent outside the building.
You need to remember that the brighter the screen the larger is its price.
Work Mode
16h lub 24h
This parameter has an important impact on a lifespan of an advertising screen. If your shop is open 24 hours, 7 days a week, you need to install a screen with 24h/7 parameter. It will protect the screen from premature wear. In case your screen will not be that exploited, we recommend screens with 16h/7 parameter.
What will enable you to
start your own screens?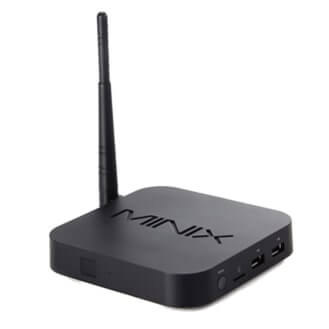 Miniplayer
Miniplayer is ready to use; you do not have to install anything. It runs on Windows 10 platform.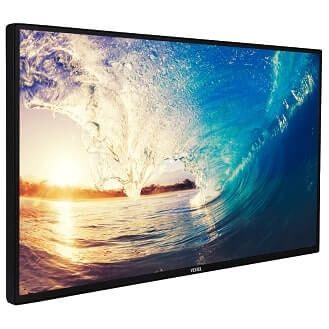 Advertising Monitor
Connect fully configured Miniplayer to any advertising monitor or TV set.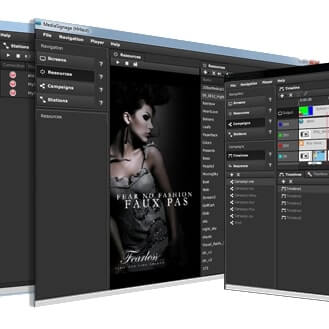 DS Software
Log in to the admin panel and manage your screen. It is easy and requires little time.
You will find all of these in our offer, which is tailored to your needs.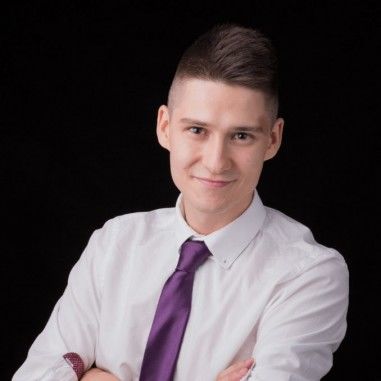 collaboration
In the case of collaboration, please contact:
Paul Ardziński
Network Development Manager
28 Great James St
Holborn, London